Why Use a Recruitment Agency to Find Jobs In Tech?
31st May, 2023
5 minutes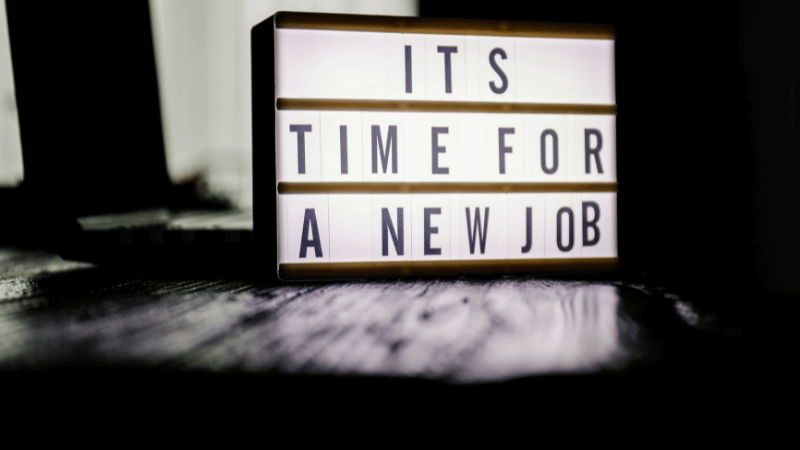 It's no secret that the post-pandemic job market is booming. With jobs in tech going unfilled due to the digital skills gap, those with the expertise for these roles may ask themselves why they need a recruiter. LinkedIn and other job boards make searching for a new position more accessible than ever. It can often feel like adding an extra party could risk making what is an already complicated process more difficult.
This is not the case, so we're here to answer the question of why it's a great idea to use a recruitment agency to discover cutting-edge jobs in tech. Often, it's the result of a misunderstanding of what recruitment consultants do.
For instance, a specialist recruiter in the tech space will be a subject matter expert in their market. They'll know how to leverage the skills and experience a candidate brings to the table to secure them a more competitive salary, they'll have access to some of the biggest companies, and they'll keep in touch with their placements to make sure their new role is fulfilling all of their ambitions and helping them to reach their career goals.
Because we know that you're likely to be busy if you're working within the tech sector, this article will explore five aspects of how a software development recruitment agency can help you to clinch that next position or promotion.


How a Software Development Recruitment Agency Can Help You
1. They Save You Time and Money
The benefits of using a recruitment agency are huge if—like most tech professionals—you're short on the time needed to fully commit to the job search but understand clearly how your skills and experience make you extremely lucrative in the market.
Searching for roles, reading through job specs and researching companies can take hours, whether you're a Python developer, a Rust programmer, or a full-stack web expert. Specialist recruiters exist to take this hassle out of the job search for their candidates, and they will already have long-standing relationships with major organisations in your industry.
They're also likely recruiting for more than one job for the companies making waves in their sector, so one conversation could lead to several opportunities.
These experts understand everything an applicant needs to know about software developer jobs. A large part of their role is researching the learning, development and career progression routes with the organisations they're searching for. A quick chat with a recruiter can help you to organise your thoughts and figure out your "must-haves" and "would-be-nice" desires for your next role, which allows them to discover a job which ticks all of your boxes.
It's the consultant's job to arrange any introductory calls or interviews that might need to be held, competency tests or offer paperwork. In essence, they work for you as a career concierge—bringing you opportunities you might not have considered before, such as working for a start-up or in a new industry. Then, all you have to focus on is acing the application and interview process.
This is not to mention that a specialist software development recruitment agency will offer their services to candidates for free. Since their commission is paid by the company that's making the hire, candidates don't need to worry that their search for jobs in tech will leave them out of pocket.
2. A Recruiter Intimately Understands Your Market and the Company
Whilst we can't speak for all recruiters, the good ones get to know the companies they work with inside and out. They understand the needs of the team or department that is looking to hire for software developer jobs and as a result, can connect them with candidates that will fit in with the company culture. As a result, when working with a recruiter, you can be sure that any positions that you're put forward for will allow you to hit the ground running.
If you want to know whether an opportunity will be a perfect fit for all of your needs—salary, location, industry and specialism—you need to know the following:
The company culture, beyond what is revealed on a website's "About Us" page.

What the salary could be beyond the broad range or "competitive salary" that many job board posts will advertise.

Which projects a new hire will be working on, and the opportunities for training and career progression.

What their tech stack is like, and whether they plan on introducing any new technologies or languages soon.

The reality of the advertised location for a given role, whether fully remote or hybrid and if there is any room for flexibility in this.
When searching for jobs in tech, working with a recruiter allows you to gauge the culture and more effectively negotiate for an increased salary or hybrid working arrangement. In addition, they ensure that you're getting paid a genuinely competitive market rate based on your experience and skills. Since their earnings are dictated by the salary you secure, you can be certain they'll always work hard to get you the best offer.
3. You Can Be Fully Open With a Recruiter
We recognise that it can be challenging to discuss your salary and flexibility expectations with the organisation that you hope to get hired by, particularly when they're interested in understanding why you're leaving your current role and your expectations around remote or hybrid work.
Having these conversations can often be awkward, but using the services of a recruiter allows you to be totally honest about what your requirements are from a new job, and they'll do the hard work required to get that offer for you—especially useful when it comes to negotiating a competitive salary.
As subject matter experts, they're able to argue your business case effectively, minimising your risk of making a wrong career move and having to carry out the application and interview process all over again.
4. You Can Get Direct Feedback
When you ask candidates what their biggest problems are with the application and interview process for jobs in tech, they'll often say the lack of feedback—or complete ghosting—resulting from unsuccessful applications. This can be incredibly frustrating as an early-career software developer since you know something's going wrong, but you can't figure out how to resolve that issue to ace the next interview or test.
Putting your CV and cover letter forward for a role can be daunting, and never hearing back from the company or having to wait a long time for a follow-up can be utterly deflating when it comes at the end of an already-long job search.
Most, if not all, consultants working for a software development recruitment agency aren't fans of this lack of response either. This is why many consultants will only work with clients that meet a certain standard when it comes to how they handle applications for their vacancies.
The best recruiters will be in touch with you and their clients throughout the hiring activity and well into the onboarding process. They'll regularly and honestly communicate with candidates to discuss the feedback they've received as a result of any interviews or tests.
In turn, candidates can also offer feedback to the recruiter on the hiring exercise, helping the recruiter to reshape the application and interview process for future candidates.
5. They Know the Full Hiring and Offer Process
When working with a recruiter, you can rest assured that everyone's on the same page. There's no confusion, lack of communication about the next stage in the hiring process, or extended decision-making process. They aim to be as clear as possible on the time scales in which candidates can expect to hear back from the organisation they've applied to.
A quality recruitment consultant will understand that there's nothing worse than not knowing when to expect a response to a job application, interview or competency test, particularly because they work with candidates who put as much effort as they can into making a positive impact in these activities.
They'll aim to contact candidates immediately after each stage in the hiring exercise, helping them to know when they should expect to move on to the next step, when to put in their notice of resignation with their current employer, and when the candidate can anticipate a response regarding their start date if they've been successful.
Ultimately, it would help if you thought of a recruiter as an expert on the sector and industry in which you're looking to work. They're here to listen to your needs and any comments you have on the hiring process, and their job is to find you that next cutting-edge role that will enhance your working life. They're fighting in your corner, and their remuneration relies on getting you in front of the decision-makers at the best companies.
In short, a recruitment consultant hiring for jobs in tech is here to shout about how great you are and to go the extra mile to ensure that your needs are met—something which firing a CV off via an online portal will struggle to do.
Unlocking Life-Changing Jobs in Tech for Software Developers
Understanding Recruitment recognises that applying for the latest software developer jobs can be a confusing and complicated process. That's why our consultants are committed to streamlining the hiring process for our candidates, offering them dedicated support from the application stage to the onboarding process. So contact us today to discuss your requirements and what you believe success will look like in your next role.