Insights From Our 2021 Machine Learning & AI Talent Report
4th February, 2021
5 minutes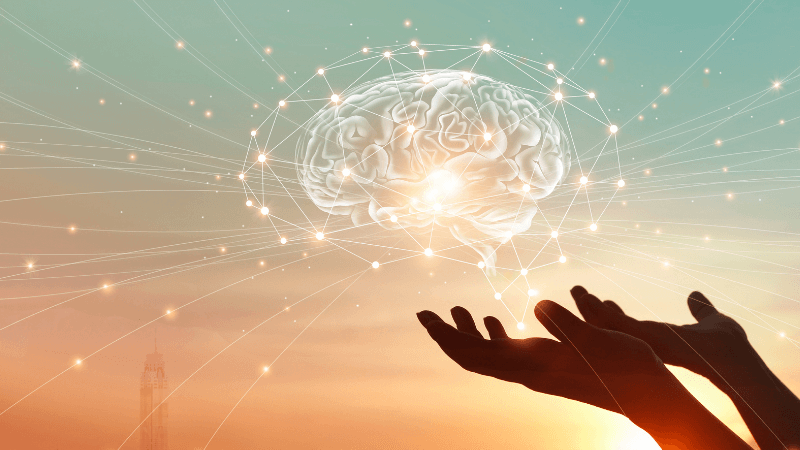 We're living in a rapidly changing world as a result of Covid-19. As in previous years, Artificial Intelligence and Machine Learning skills have been in constant demand with LinkedIn reporting a growth of 40% in global hires in 2020.
The information in our 2021 Machine Learning & AI Guide is based on data from our placements, an extensive questionnaire filled out by a highly relevant pool of candidates and from salary ranges provided by our current partners that include some of the best technology-driven businesses across the UK.


Which industries are benefiting most from AI?
According to a poll, we ran on LinkedIn recently, Software and Tech Organisations could stand the most to gain by investing in AI. Other areas that are evolving in this space include Healthcare, Medical Research, Finance, Multimedia, Chip Design, Market Research, and many more.


Overview of the Machine Learning talent pool in the UK
As is the case in so many tech professions only 21% of Machine Learning professionals on LinkedIn in the UK are female.

Data shows that Machine Learning professionals are most likely to switch companies after 1.2 years.

A huge 37,436 professionals are located in London, with Cambridge and surrounding areas in second place with 3,054 professionals.

Imperial College London, University College London, Amazon, Facebook, and the University of Oxford are the top five companies employing these professionals, showing the dominance of roles in academia.



Spotlight on: Machine Learning Engineers
According to LinkedIn data covering 12 months from November 2019, London has the highest number of Machine Learning Engineers with 468 professionals. Manchester (named the fastest-growing tech city in Europe) and Leeds has seen an increase in Machine Learning Engineers by 133%.

The top five companies with the largest number of Machine Learning Engineers are Facebook, Apple, Kubrick Group, IQVIA, and Omdena.

According to our data, the demand for talent with these skills is classed as very high in Financial Services and Hospital & Healthcare industries.

The top three universities producing Machine Learning Engineers are the University College London, University of Cambridge and Imperial College London.



What are some of the growth areas?
Let's delve deeper into Machine Learning and AI and understand what areas have been growing in the last 12 months.


1. Natural Language Processing
One of the areas that stood out in terms of continual growth in 2020 was Natural Language Processing. This talent mainly sits within London, with 6,606 professionals in this space of AI. However, there are 638 professionals in Edinburgh and 626 in Manchester, both growing tech hubs for Machine Learning, and particularly NLP.
Amazon, Facebook and Google are the top three companies employing this talent.

The University of Edinburgh, University College London and the University of Cambridge scored as the top universities producing this talent in the UK.



2. Deep Learning
Deep Learning also seems a very niche skill that is frequently in demand. Over the last 12 months, there was a steep 51% rise to 10.9k professionals with Deep Learning skills on LinkedIn in the UK.
The top three employers for Deep Learning skills are Imperial College London, DeepMind and University College London. Similarly, Imperial College London was also the top University producing this talent in the UK.

Our data showed that more Deep Learning professionals are keen to maintain a career in academia rather than transition over to industry. In contrast, NLP professionals have shown more of a willingness to move away from academic positions.



3. Data Science
There was a 9% increase in Data Science professionals in the UK with 830 job posts for Data Scientist advertised over the last 12 months on LinkedIn alone. This increase reflects how crucial it's become for every company to have a Data Scientist.
The industries predominantly employing Data Scientists are IT and Services, Financial Services and Computer Software. Facebook, Lloyd Banking Group and Aviva were the top three employers for Data Scientist professionals.

Python, Data Analysis, Machine Learning, and Data Mining were among the top skills for Data Scientists.

This talent was most likely to have graduated from Imperial College London, University College London and the University of Cambridge.



Flexibility key in retaining talent
When it comes to benefits, ML & AI professionals are most concerned about job security, with many putting their job search on hold in the current economy. Working hours, flexibility within their role, working from home, being able to experiment with ideas, and try new things in their role were also among their top priorities.
The overwhelming majority of our respondents said they would not accept a job without their future employer offering flexitime or remote working, emphasising that remote working is in high demand and is a benefits job seekers have come to expect.



Other popular benefits include:
Flexible or fully remote working
Gym membership
Medical insurance
Life insurance
Financial compensation

Generally, ML & AI professionals told us their annual bonus was between 15%-20%, with the next common answer being 10%.
For candidates who have a PhD, we have seen salaries increase substantially (in some cases by up to £10,000).