7 Things Recruiters Wish You Knew
14th February, 2019
5 minutes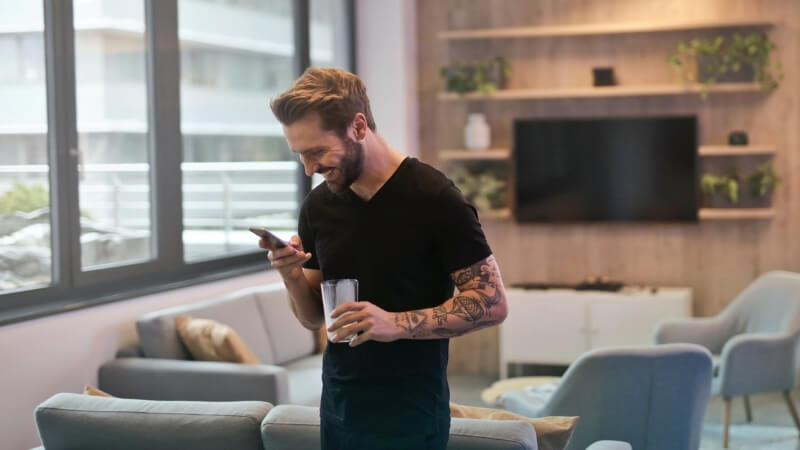 Searching for your next career move can be hard work, a bit of a hassle and in some cases pretty nerve-wracking. Although recruiters can't promise to calm the butterflies in your stomach before the big interview, they're here to help you secure the job you want.

Here are 7 thing recruiters wish you knew...


Be honest – honesty is the best policy when working with a recruiter. Be transparent about what type of role you're looking for and let them know straightaway if you're not open to new positions. This way you'll get the most out of working together and don't waste each other's time. Working exclusively with one recruitment agency is also the best way to simplify the process of finding your next role. Recruiters will always have multiple roles that they're working on so the chances of you getting a new role increase when you work with one recruiter instead of multiple different agencies.



Give feedback – recruiters put a lot of work into getting you that interview and really appreciate a catch up after the interview or at the end of the day (yes, we will probably still be working past 6pm). Although this may seem like a bit of a waste of time, it really helps the recruiter get a better understanding of how the interview went and gives you a chance to share your thoughts on the experience. It also helps your recruiter move you forward in the interview process if you are still interested in pursuing the role.



Make time – recruiters know that most candidates are currently employed and probably at work when they call. While this can be a nuisance for candidates, recruiters do try their best not to disturb your day too much and will double check if you can talk. A good recruiter should be discreet and respect that you're at work and can rarely talk privately. An initial conversation with a recruiter will take around 10 minutes so making time for this at some point is crucial. This initial conversation will help your recruiter understand what you're looking for and what your expectations are. This will also help them paint a better picture of you when they put you forward to the client. It's also a way of making sure they find the best role for you and only send you to relevant interviews. Make sure you look at all the information your recruiter sends you before an interview and do the recommended research, so you're prepared. Also listen to their interview advice as they've worked closely with the client and have a pretty good understanding of what type of person they're looking for.



Don't be shy - recruiters are busy people and work quickly. Having 100+ applicants for a position is not unusual so if you sent in your CV and haven't heard back from them after a few days, give them a call to follow up. This will help recruiters prioritise your CV as someone who has shown interest and will set you apart from other candidates. Due to the high number of applicants, recruiters can't always get back to you if you're not the right fit for the role. So, getting in touch is a sure way to find out if you weren't the right fit, if the maximum number of candidates have been sent to the client already or if there are other similar roles that you might be more suitable for.



Patience is a virtue – recruiters may seem to ask a lot of random questions but it's all for a reason. They need to build your profile, so they can find you the best roles, tell clients about you and make sure they are aligned with you in your search. For example, we may ask you how you think your employer will react when you hand in your notice. This is not just us being nosey, but actually gives us a good indication if you're really serious about leaving your current company. Most companies will try and keep candidates with a counteroffer because it costs them more to hire a new person. We genuinely think that companies should pay people what they are worth instead of increasing their salaries when they threaten to leave. In our experience, 90% of candidates who accepted a counteroffer wind up leaving the business within six months anyway. Once you decide you want to leave, commit to the decision and don't be fooled by short-sighted counteroffers. Remember why you started your job search in the first place. A salary increase won't change the atmosphere you work in, the work you do or that manager you don't get along with.



Be seen - LinkedIn´s search engine gives priority to fully completed profiles so unless you have completed every section of your profile chances are recruiters can't find you. You can also share your career interests with recruiters on LinkedIn. This option can be activated on your profile and will not be visible to your network so is a good way to let recruiters know you're looking for a new challenge and what that looks like. Recruiters also use a wide range of job boards so if you're looking for a new role make sure your CV is visible here too, so we can contact you with relevant opportunities.



Stand out – Looking through CV's is a huge part of a recruiter's day and they come across the same buzzwords again and again. Overusing words like motivated, initiative, organised, and driven can actually be an indicator of a lack of time and effort going into your CV creation. To stand out, tailor your CV to each role you apply for. The best way to do this is to run through the job description and highlight the key experiences required for the role. Then show how you tick every box and let your personality shine through.